Bibliopolis has built more than 300 online stores for
independent booksellers around the world.
All the features you need – made simple.
Bibliopolis provides booksellers with all the tools needed to operate a successful online bookstore.

Full control of your website's inventory
Easily upload your inventory, manage your featured & discounted items, upload images and more.

Securely accept credit cards
Secure shopping cart lets you accept all major credit cards - no payment gateway required.

Built-in Search Engine Optimization (SEO)
Achieve better rankings with built-in SEO, such as Google sitemaps, rich snippet on-page markup and more.

Reliable phone and email support
Call or email us anytime for additional assistance with running your website - we are always available.
Our fully hosted ecommerce software helps booksellers succeed online. It's flexible, affordable and backed by
professional services, easy-to-use tools, and a dedicated support team comprised of real Bibliopolis experts.
We not only have the technical expertise, but we also have many years of real book industry experience. Whether you
are new to selling books online or you are a long-time professional looking for
the right ecommerce solution, we can help you get started today.
Learn about Marketplace Exports
Need to manage your inventory?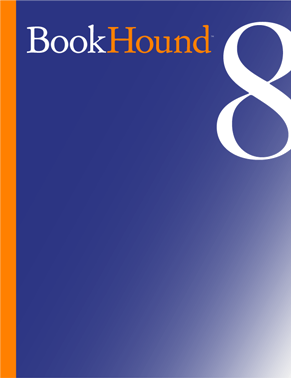 BookHound 8 is a full-featured database application built to handle most day-to-day bookselling operations, including online inventory management. For nearly 15 years, BookHound has been a leading software among independent bookstores and booksellers. Available for both Mac and Windows.
Learn More