Experience, expertise, and a passion for books
For over 20 years, Bibliopolis has been building online bookstores and software for used, out-of-print, and antiquarian booksellers.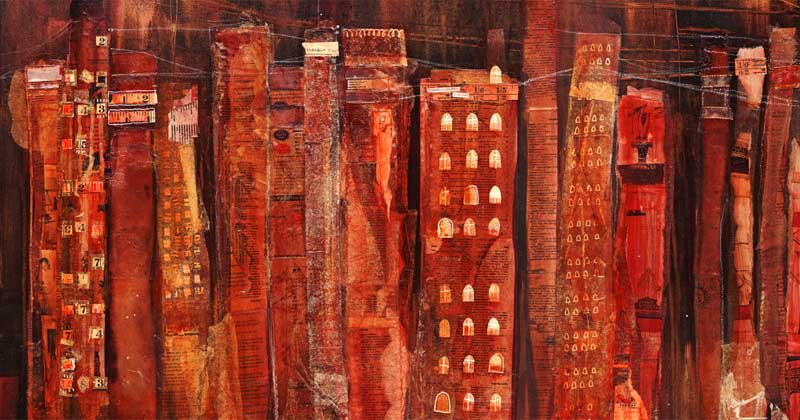 "City of Books" by Mae Chevrette
Meet the Bibliopolis team
With more than a century of experience in the book industry combined!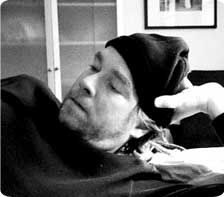 Luke Lozier, who manages operations, was a buyer and manager at Green Apple Books in San Francisco before setting up their online bookstore and, ultimately, hundreds of others. He also likes to call himself an occasional poet and even publishes a poem every 20 years or so.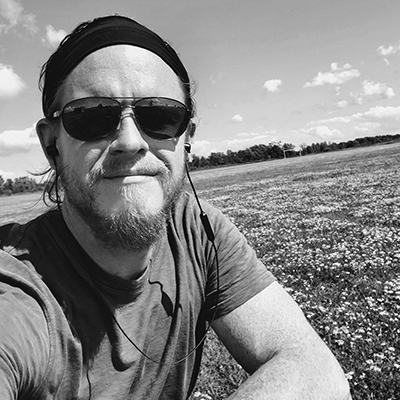 Mika Babcock, chief of technology and the son of a bookseller, worked at Avenue Victor Hugo Bookshop in Boston while in college. He developed his first online bookstore in 1999 for his father. In 2005, he formed Foreseeing Solutions, which built online bookstores for more than 60 booksellers, before joining Bibliopolis in 2012.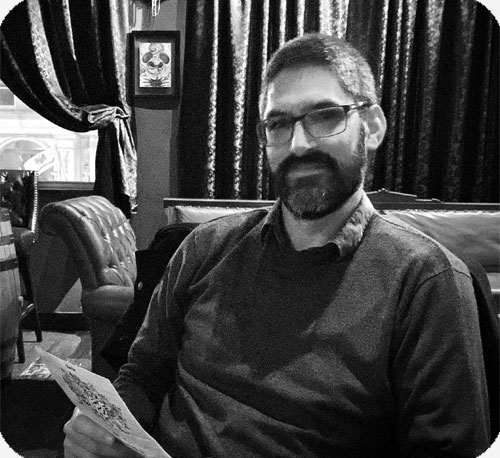 Since 2001, Mat Jones has been the technical linchpin of our team, dedicating his proficiency in front-end development to streamline technologies tailor-made for booksellers. His comprehensive and diverse skill set, combined with a zealous fascination for tinkering with electronics, is unmatched. His enthusiasm is further fueled by a love for the unusual and lovable creatures.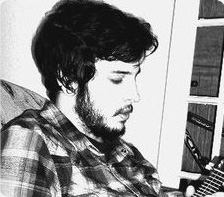 Matt Baer has been attracted to technology ever since he was a wee lad. After graduating with a Bachelor's of Science in Interactive Media Design, he has helped shape Bibliopolis' future engineering websites. When he's not fiddling with computers, he's shredding the guitar.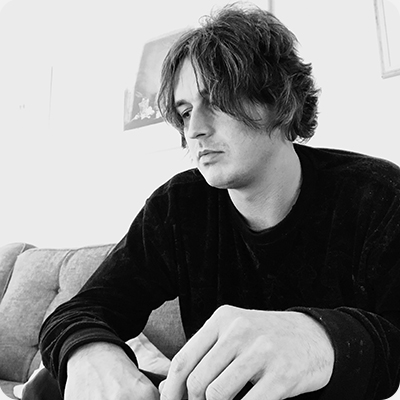 Allen Ahearn III grew up in the rare book business with his grandparents Allen & Patricia Ahearn of Quill & Brush. Working in their bookstore he grew a love for reading & an appreciation for collectibles helping his grandfather work on his price guides. When he's not doing Project Management and Support for Bibliopolis he enjoys writing and playing music.
Bibliopolis Scholarships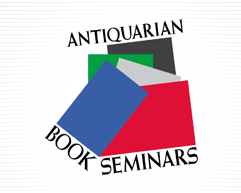 Every year, Bibliopolis offers two full tuition-paid scholarships to the Colorado Antiquarian Book Seminar (CABS), which is held annually in Colorado Springs. Applicants should visit the CABS website for details and entry deadlines.
Bibliopolis is pleased to offer a full tuition-paid scholarship to the York Antiquarian Book Seminar (YABS), which will be held in York and is currently in its first year running. Applicants should visit the YABS website for
details and entry deadlines
.
Bibliopolis software is designed specifically with used and antiquarian booksellers in mind.