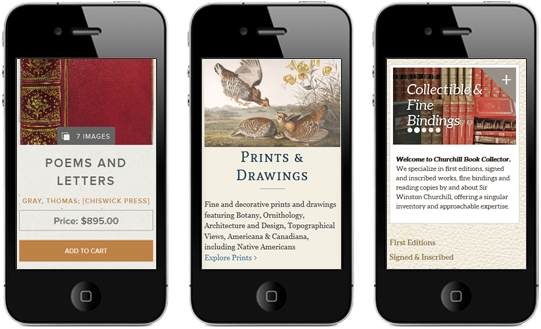 Mobile commerce ready
Our sites are enhanced with a completely mobile-optimized experience to help shoppers easily buy from your site whether they are browsing on a desktop, smartphone or tablet device.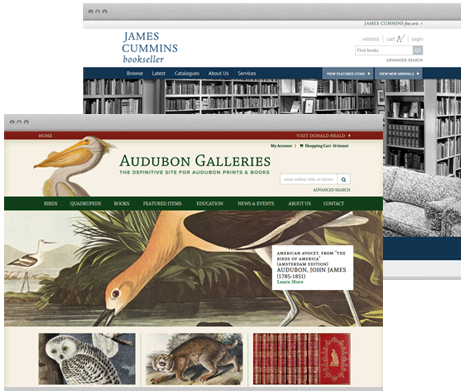 Website design
We pride ourselves on being able to deliver stylish and effective website design that is uniquely suited for the used & antiquarian book trade. Our flexible template framework allows us to easily personalize your website at an affordable cost. If you want something truly unique, we also offer custom design services or can work with third-party designers.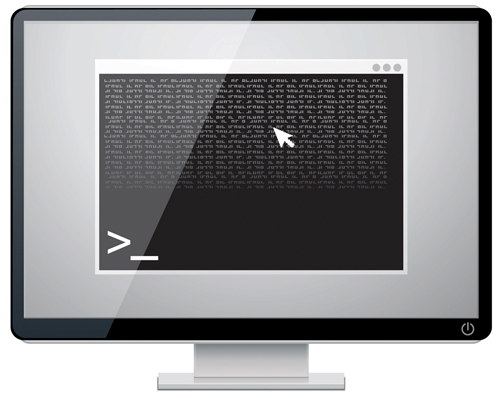 Secure hosting platform
All the disk space, bandwidth and expertise you need to develop and maintain a secure, robust, and successful ecommerce presence on the web. Let us manage all the technical aspects of hosting a website for you.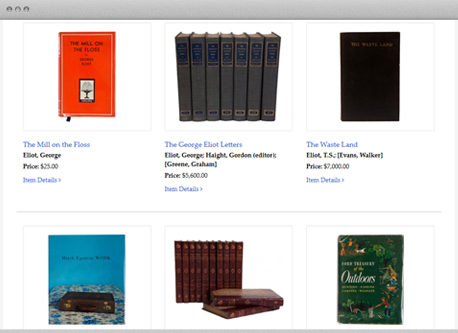 Manage your inventory
Using our administration tools, easily upload your inventory to your website and manage your featured items, book images, site discounts, and much more.
Secure shopping cart
Customers can easily and securely purchase items directly from your website. At no additional cost, we include a 256-bit SSL certificate which secures your online store's transactions. Payments may also be accepted via PayPal and payment gateways like Authorize.Net and SagePay (UK).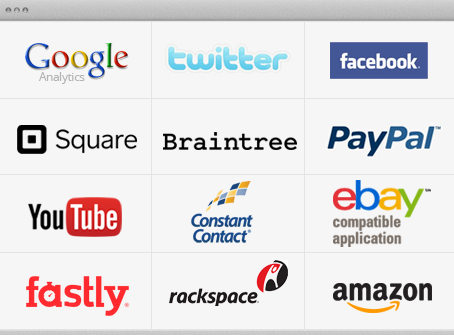 Third-party integrations
Integrations with other third-party apps or plugins make it easier to promote your business across social networks, improve your SEO, and help you better tracks sales, trends and more. Interested in email marketing? Try Constant Contact for free, and then ask us about our built-in Constant Contact email tool that allows you to easily create emails from your website.

With BookRouter™, you can configure your inventory and book images to automatically upload to other book marketplaces, such as eBay, Amazon, Abebooks, Alibris, Biblio, etc. Includes the ability to globally re-price inventory and set timed uploads so you can feature new inventory on your website for a designated length of time.
Learn more about BookRouter™
Marketing & SEO
Merchandising tools like featured items, abandoned cart reminders, new arrival notifications and more will help you increase sales, while our built-in SEO features will ensure your site is properly seen by Google and other search engines.
Top-notch support
Access to our technical support staff is available via email and telephone during normal business hours Monday through Friday. We are available to all of our website clients via pager after hours, 365 days a year.
Hosted email accounts
Business-class email with premium spam protection, 100% uptime guarantee and full access to your accounts using Outlook, a mobile phone, or Webmail application (with many of the same features you'll find in Gmail).
Security & monitoring
We regularly scan our servers for PCI compliance and keep all of our software up to date to ensure that your sensitive data is safe and secure.